Terry cloth can be divided into cotton, polyester, linen, yarn and other materials according to the material. Different materials of terry cloth will give people different visual and tactile feelings. The following is an introduction to the characteristics of various terry cloth fabrics:
Cut pile towel
Cut the loops of ordinary towels so that the surface of the fabric is covered with smooth piles. Cut pile towels can be cut pile on both sides, or cut pile on one side, and the other side still has piles. It can also be partially cut pile to form pattern pile loops to coexist and print on each other. Cut pile towels are soft, comfortable to use, and have stronger moisture absorption and softness than ordinary towels. After cutting the pile and then printing, it can increase the decorative beauty of the towel and improve the quality of the product.
Jacquard towel
Towels with various patterns are woven on a jacquard machine using yarns of different tissues, colors or raw materials. This kind of towel has a complicated structure, exquisite and delicate patterns, and colorful and changeable colors. The fiber raw materials, yarn fineness, fabric structure and warp and weft density have a wide range of changes, and its design and weaving technology are also more complicated.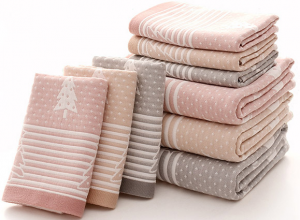 Antibacterial towel
The use of cotton yarn containing Zephyr antibacterial factor or towels treated with silver antibacterial agent has a good inhibitory effect on Candida albicans, Staphylococcus aureus and Escherichia coli. The sterilization performance can still reach 94~ after washing more than 100 times. 98%. Even in humid and warm conditions, this kind of towel will not be mildewed and smelly. At the same time, it has anti-mite and antibacterial effects. It is a new type of health care towel.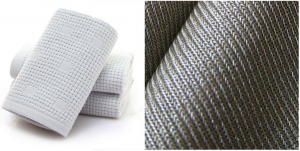 Twistless yarn towel
After the cotton yarn and the ply yarn are twisted and the same amount is used, the fabric is woven into the embryo towel, and then the yarn twisted by the cotton and the soluble PVA is dissolved out of the PVA by the dyeing and finishing process to produce a twist-free pile. This kind of towel feels as smooth as greasy, and has good moisture absorption and protects the skin. It is a fashionable beauty towel.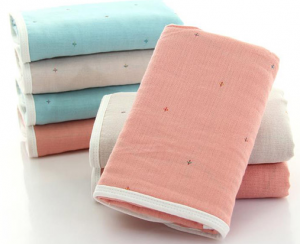 Ren cotton beauty towel
Woven with regenerated fibers, it is smooth and delicate, fluffy, soft, moisture-absorbing, and breathable. It is a very popular beauty towel on the market. Regenerated fiber is made from natural cellulose, which is converted into a cellulose sulfonate solution through physical and chemical methods, and then spun by a special process. It not only retains the natural environmental protection, moisture-absorbing and breathable characteristics of natural fiber, it is softer and smoother in quality, and the color is brighter. Such as viscose fiber, Modal fiber, Newdale fiber, etc. are the raw materials commonly used in rayon beauty towels.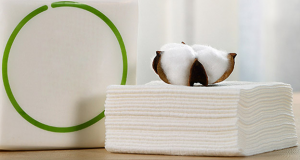 Bamboo charcoal fiber towel
It is rich in minerals such as zinc, calcium, phosphorus, magnesium and vitamin B, which is beneficial to human health. No special treatment is required, and it is not moldy, odorless, or corroded after years of use, and has a natural antibacterial and deodorant effect. Such a special health effect depends on the chemical substance contained in the bamboo molecular chain, which is highly effective against pests and bacteria-benzophenone inducer. In particular, the gibberellin contained in the bamboo tip has inhibitory properties on bacteria and mites, and at the same time has the effect of wrinkle-removing and increasing elasticity of human skin. It is an excellent health care product. Therefore, weaving towels and handkerchiefs with bamboo fiber spinning is not only health care, but also softer and fluffy than conventional towels, soft and comfortable, moisture-absorbing and breathable, and more comfortable. It is the top product in beauty towels.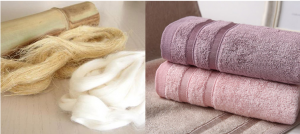 Protein fiber health towel
Towels woven from natural silk, soy protein, milk protein fiber and other materials. Natural silk and wool also contain 18 kinds of amino acids that are the same as those of the human body. People who use them can be called "skin blind date". Soy protein towels are made by blending soybean fiber and acrylonitrile. It contains protein molecules with hydrophilic groups such as amino and hydroxyl groups. It has pleasant luster, smooth hand feeling and rich elasticity. It is a health-care and beautiful beauty and health product.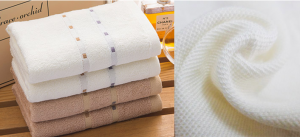 Corn fiber towel
Corn starch is fermented to produce lactic acid, and then synthesized into polylactic acid fiber. It is a naturally degradable and environmentally friendly synthetic fiber with high-quality characteristics of sterility, health and environmental protection. This kind of towel has good drape, smoothness and strong moisture absorption.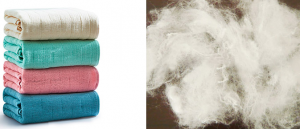 Jute antibacterial towel
In the classification of textile fibers, jute fiber is classified as non-spinning fiber because it is difficult to unwind, the single fiber is short and stiff, and it is not easy to twist. However, jute fiber has good hygroscopicity, elasticity, and corrosion resistance. It also has a good antibacterial effect because of the antibacterial element of "ephedraquinone" in the molecule. The jute floor towel woven with jute fiber gives full play to the natural anti-bacterial and anti-corrosion function of jute, and is a good product for bathrooms and toilets.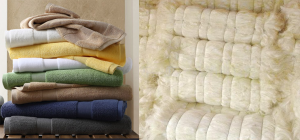 Chitin Fiber Towel
Chitin fiber comes from the chitin in shrimp skins and crab shells, and is the only cationic fiber in nature. The bacteria with positive charge and negative charge are adsorbed by van der Waals force, causing the cell membrane to rupture and the serum to escape and die. At the same time, chitin fiber can induce bacteria to produce crustase, which not only promotes the decomposition of cell wall and inhibits the breeding of bacteria. Moreover, it can promote cell metabolism, activate cells to refine the skin, promote wound healing and reduce scars, and the glucosamine produced by the interaction between chitin and lysozyme can activate subcutaneous mononuclear macrophages and nuclear lymphocytes. Therefore, it can improve skin immunity and prevent skin cancer. Therefore, chitin fiber has the function of sterilization and cancer prevention without any toxic side effects. The chitosan in chitin is also a good moisturizing factor and has a skin care function. The towel woven with it is a high-energy health towel that integrates antibacterial, deodorant, beauty and skin care.