From the purpose of the product, towels can be divided into towels (face towels), pillow towels, bath towels, square towels, napkins, towel quilts, bathrobes and other decorative items.
In terms of product technology, towel textiles can be divided into plain weaving, jacquard, cut-off, cut pile, embroidery, and printing.
The following are common types of towels:
Cut pile towel
Cut the loops of ordinary towels so that the surface of the fabric is covered with smooth piles. Cut pile towels can be cut pile on both sides; it can also be cut pile on one side, and the other side still has piles. Cut pile towels are characterized by softness, comfort and better water absorption. For example, after cutting the pile and then printing, it can increase the decorative beauty of the towel and improve the quality of the product. The disadvantage is that the cut pile products will fall off, and the worse the fall, the more serious it will fall.
Untwisted towel
The soluble PVA filament is wrapped on the surface of the untwisted cotton bundle to form a wrapping yarn. If you look closely at the untwisted thread, you can see the bright thread, which is usually called water-soluble thread. PVA guarantees the strength of the untwisted yarn during the weaving process. It will be dissolved and removed during the scouring in the washing plant, which is called open twist. Towels made of untwisted yarn have a good fluffy feel and have better water absorption than ordinary towels. However, insufficient temperature or insufficient alkali during twisting may result in incomplete twisting, untwisted yarn will be very hard and not fluffy, and the hand feel is not good.
High-hair towel
For high-pile products, during the processing process, a single loop of the product is lengthened to one or more times that of ordinary loops to increase the thickness of the finished product. Because the elongated loops lie on the surface, their use flexibility is also appropriately increased. Good water absorption is the characteristic of high-terry products.
Satin towel
Very decorative towel fabric. A horizontal strip of satin weaves is woven at the two ends of the towel close to the pile of the plain weave to enhance the beauty of the towel fabric. The embossed part may be formed by the warp and float long threads, or may be formed by the weft and float long threads.
Jacquard towel
Also known as pattern fabric or large pattern fabric. Various large-scale patterned fabrics woven on jacquard machines with yarns of different organizations, different colors or raw materials. The structure of this fabric is complex, the pattern is delicate and colorful, and the pattern cycle can be large. The fiber raw materials, yarn characteristics, fabric structure and warp and weft density have a wide range of changes. Its design and work on the machine are complicated, and there are many kinds of fabrics, especially silk fabrics.
Printed towel
Printed products are required to be printed on a smooth and clean cloth surface, so they are usually printed on plain cloth or cut pile towels. Cutting pile is to cut the loops in half, so that the towel is suitable for printing. High-level factories can print towels like oil paintings, and they are especially high-end as decorations. Foreign products generally require cut pile; the color and luster of cut pile products are comfortable after printing. Its disadvantage is that the cut pile products are easy to fall out of pile. Products that do not cut pile are not meticulous in printing, but they are very durable and feel relatively poor.
Single and double wool towels
If you are a careful person, you can find that some towels are made up of one loop on one side and two loops on the other side; some have one loop on both sides; some are made up of two loops on both sides. Generally, the products we see are towels composed of a loop on both sides; because it is an ordinary mass product, this is called a single wool process; and occasionally you will see that one side is composed of a loop and the other side is two A terry towel, this is called single and double wool craft; it belongs to the high-end product series, so this one is more durable; the printed patterns are bright and dazzling; even more difficult to see is the double and double wool craft, that is, there are two sides on both sides. A towel made up of terry; this towel is particularly thick and suitable for high-end products.
Embroidered towel
There are many towels we see in the supermarket, that is, a puppy, a small flower and so on embroidered by the computer. The price is usually how much per thousand needles.
Bath towel
Bath towels are wrapped around the body after taking a shower. Many manufacturers are now upgrading to make yukatas. Bath towels are divided into children's bath towels (usually 50X100cm, 60x120cm) and adult bath towels (70X140cm, 76x152cm are the most common).
This kind of bath towels are generally printed with beautiful colors: cartoons, beauties, landscapes…In addition, these bath towels are also used as beach towels, used to pad on the beach when traveling to the beach and draped after swimming. Body. Bath towels are also particularly good as decorations.
Cotton towel
The real cotton towel should be made of 100% cotton on both the upper shaft and the lower shaft. At this time, 100% cotton can be marked on the washing label. Of course, some towel manufacturers, driven by profit, will dope chemical fibers in cotton yarn to reduce costs. Under such circumstances, it is sometimes necessary to appraise the composition of towels and issue a report at an authoritative organization.
Cut pile towel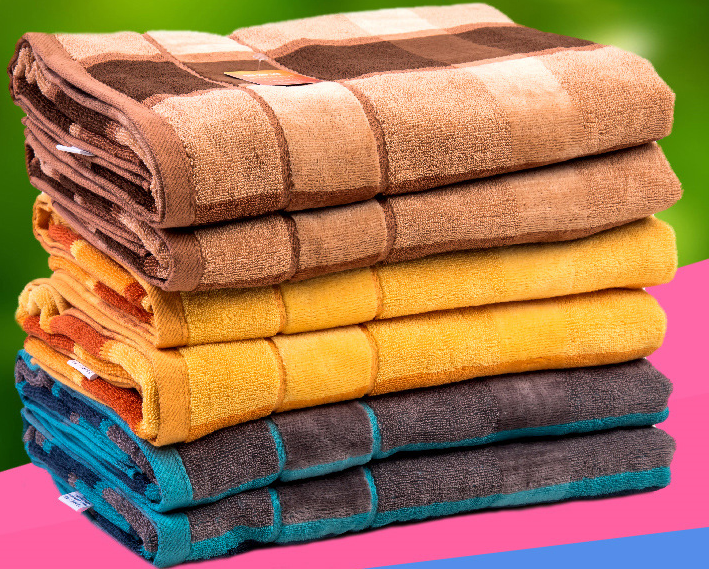 Untwisted towel
Jacquard towel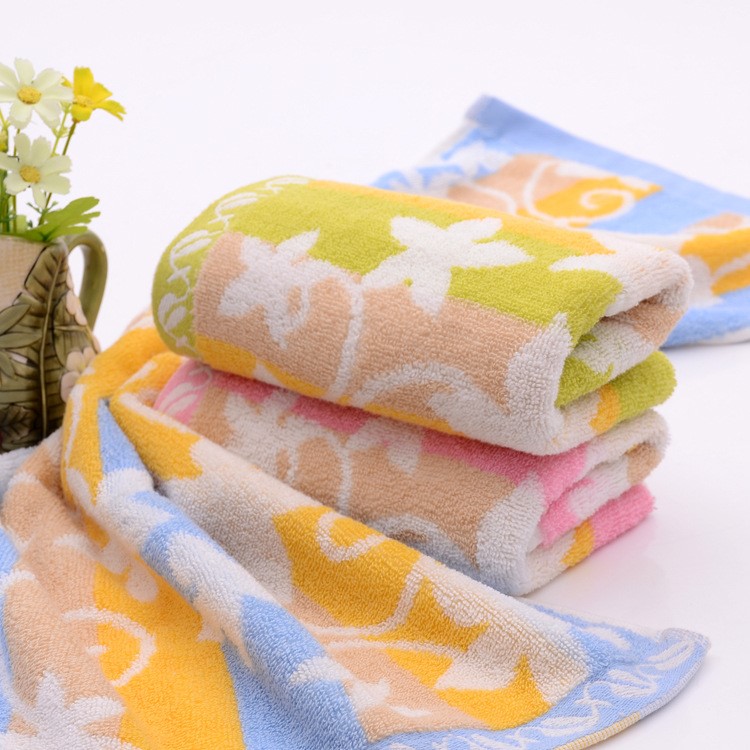 Printed towel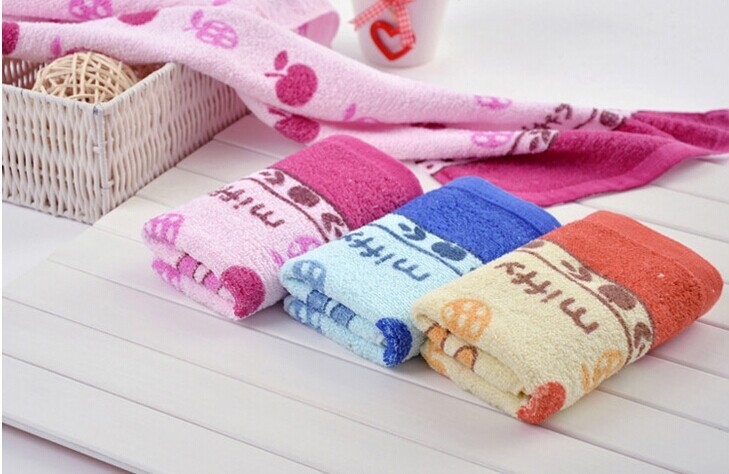 beach towel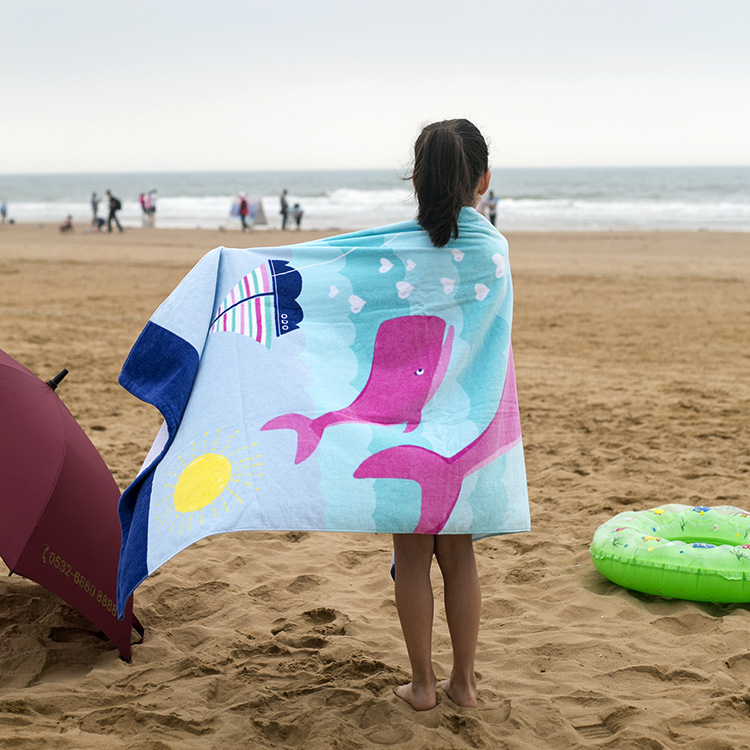 As a professional towel manufacturer, we can also customize the towel style you want according to customer needs. If you are interested in our products, please feel free to contact us at any time.