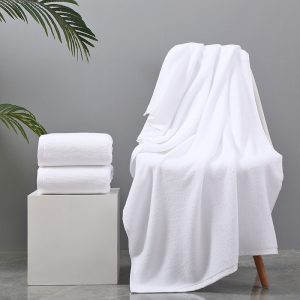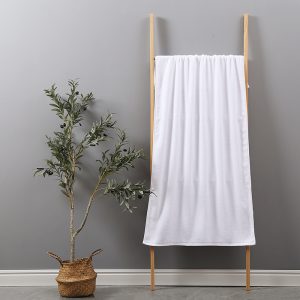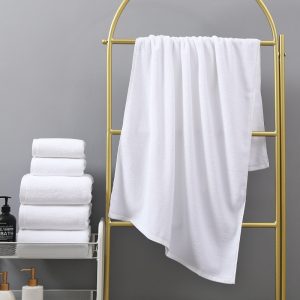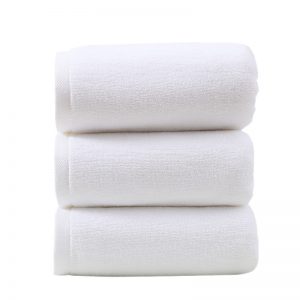 Products Name
Hotel towel
Specificaton
Soft& plush, soft touch, durable, antistatic.

COLOR FASTNESS TO WASHING: GRADE 4-5

PILLING GRADE: 4-5

Yarn
100% Cotton ring spun carded yarn. Also available in combed and organic cotton with GOTS certification.
Weight
From 300gsm to 800gsm
Design
As per your request
Color
Colors as per your request
Logo
Embroidered or Jacquard or You can have your own logo printed, embroidered or woven on the towel.
Size
Standard size 30*30, 30*50, 35*75,50*90,60*120,70*140,80*160 and other sizes also can be done.
Payment term
T/T, L/C.
Delevery
50-60 days(according to the quantity)
Packing
Poly bag+carton or as per customer's request
Hotel towels are towels used in hotel guest rooms, with better quality. A formal hotel should have five towels: square towels, face towels, bath towels, floor towels, and bath towels, all of which are used after anti-virus, but remember to soak in boiling water for 5-10 minutes.
The choice of hotel towels is also very important. Water absorption: Pure cotton hotel towels have good water absorption. Take a cotton towel and gently put it in the water. It absorbs water quickly and sinks quickly. After taking it out, wring it out and hang it vertically. Water droplets are made of pure cotton. Polyester towels absorb water slowly. After being wrung out, water droplets hang vertically. Appearance: Pure cotton towels have good whiteness, and the towels are pure in color. Polyester towels have no whiteness, and the color is dark. This is a good distinction when put together.
The most fundamental way is to take a few fibers each and place them under a purple lamp. The color that looks like banknotes is undoubtedly containing polyester.