What is a beach towel?
Beach towels are a variety of towels. They are generally made of pure cotton yarn. The size is larger than that of bath towels. The main feature is that they are colorful and rich in patterns. It is mainly used for outdoor play, rubbing and covering after sports, and it is also often used for laying on the beach or grass. Most people choose beach towels that are pure cotton with beautiful colors and patterns.
The production of beach towels
The traffic is so developed now that it takes no one day to travel from the northeast to Hainan. In this case, more people, especially inland people, are willing to go to the beach during holidays. The beach is always a sea of joy for people, where you can take off your shoes, relax your feet, and experience the softness of the sand. However, you can't sit or lie on the sand when you're tired, you need a beach towel. The emergence of beach towels has a great effect on promoting seaside tourism. Since having beach towels, people can sit and lie freely when they are playing on the beach.
Customized round beach towels are more beautiful and in line with artistic conception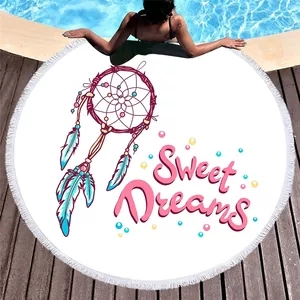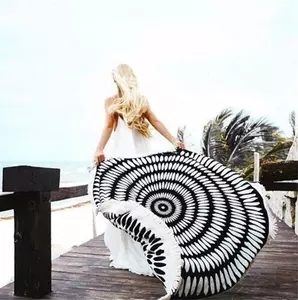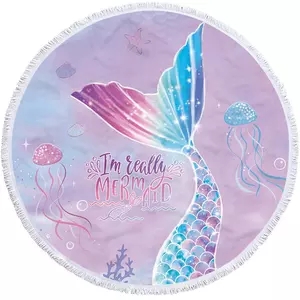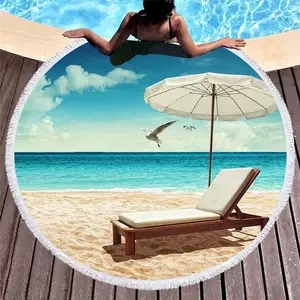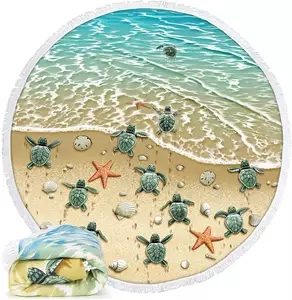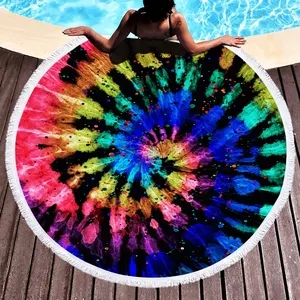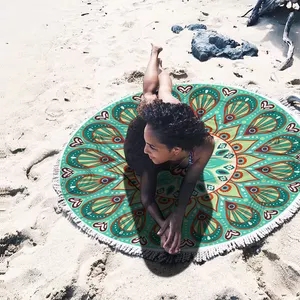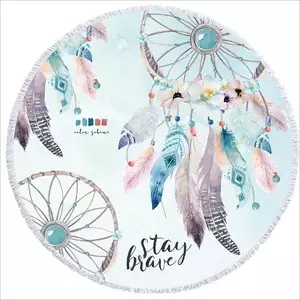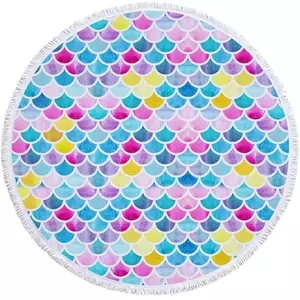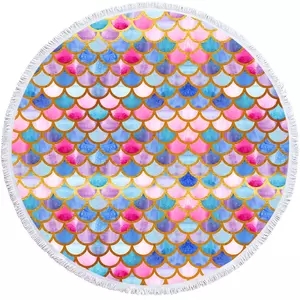 Uses of beach towels
Beach towels are relatively large in size. Like bath towels, they can be wrapped around the waist, draped over the body, and tied around the head and neck. As a cover, they can also be spread on the beach. One side is moisture-proof and the other side can lie down. Bask in the sun on the beach. In fact, the best effect of the beach is to quickly dry the water on the surface of people's body, because when the skin is moist, the ultraviolet rays in the sun are reflected by the swimming pool or sea water, causing the sun effect to be three times that of dryness! If you don't dry your body water after swimming, erythema, skin pain and blisters will definitely come to you, so when you play or swim outdoors, you must bring a beach towel.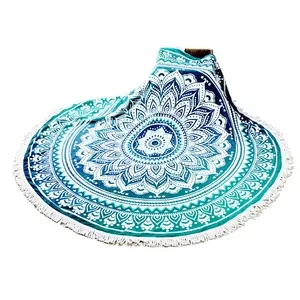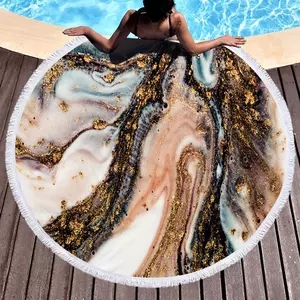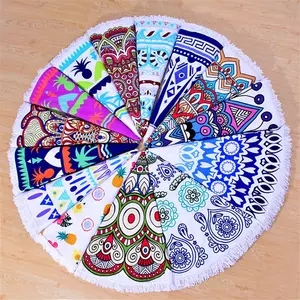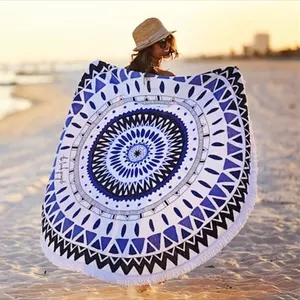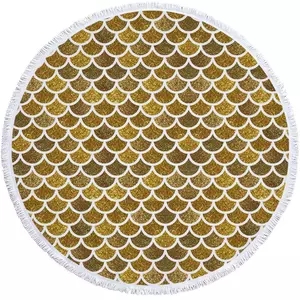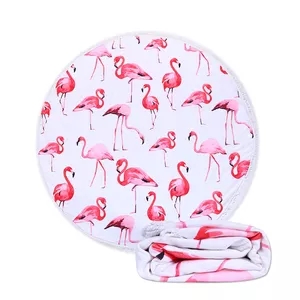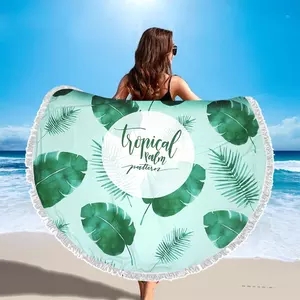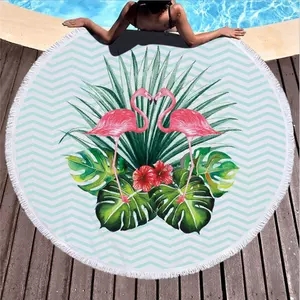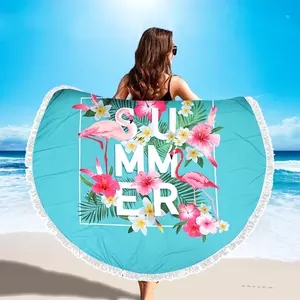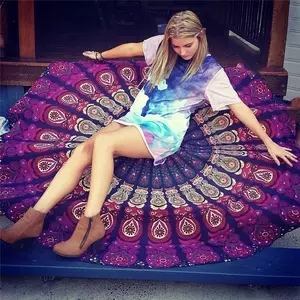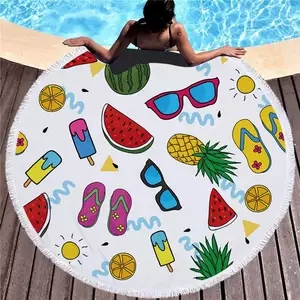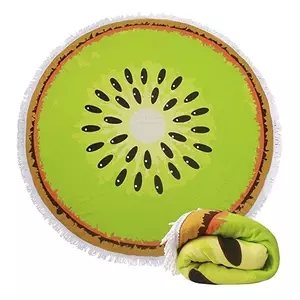 The craftsmanship of beach towels
Because beach towels are generally used outdoors, their appearance is generally more complex and beautiful. In terms of technology, it is divided into two types: jacquard beach towel and printed beach towel.
Jacquard beach towels are generally thick and have strong water absorption. However, due to the limitation of jacquard technology, jacquard beach towels generally have fewer colors and simple patterns.
Printed beach towels are generally reactive printed beach towels. Reactive printing is a relatively advanced printing and dyeing process. The fabrics of reactive printing have bright colors, good color fastness, and soft hand feeling. They can be washed often without fading, and they can be used for a long time.